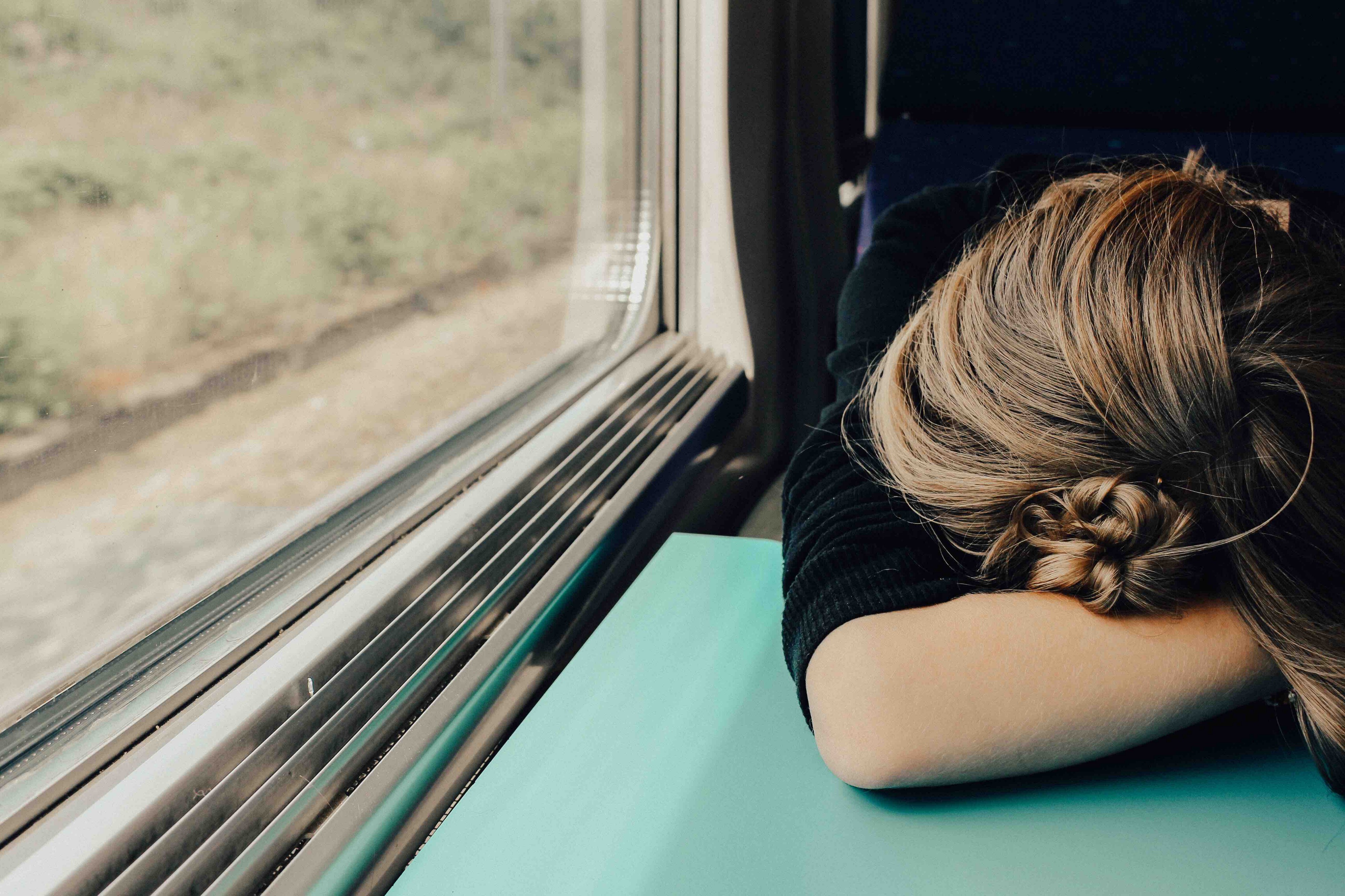 A couple of weeks ago, Laura and I attended a high school graduation party. It was the first extended time we spent talking and interacting with a large group of people since the COVID-19 quarantine began. The party was great fun, but when we got into our car to leave, Laura said something to this effect: "I'm really tired, are you?" I replied, "yes, strangely, I feel exhausted." We weren't expecting this result. We love the people we interacted with at the party, it was so good to see them . . . so why the tiredness? Maybe our social muscles had atrophied? In today's post, Jaime Hlavin explores this phenomenon of how getting back to some semblance of normal can actually tire us out . . . and what we can do about it. 
Over the past weeks, I've been slowly emerging from my cave and safely re-engaging in society. I quickly noticed the activities and interactions that had been life-giving and joy-producing were now draining and exhausting. I'm talking like "having mono as a teenager" or "first trimester of pregnancy exhausting" or "going back to work full time with a baby who still isn't sleeping through the night" exhausting.
A full day in the office at a job I love (rather than working from home like I had since March), forced me to an early bedtime. In-person church services resulted in a long Sunday afternoon nap. Weekend activities like softball games and graduation parties plop me square on the couch at the end of the day staring blankly at the wall like a zombie.
At first, I was concerned it was just me and that COVID-19 had completely obliterated my ability to socialize normally. But then I began talking with others who were experiencing similar things. Five months of quarantine had really altered their abilities to function in "normal life." They are abnormally tired after doing normal tasks. Social interaction feels cumbersome and awkward. "Brain fog" is a common malady.
And then throw in the complication of learning to communicate through a face mask or cloth covering – you quickly realize how much you rely on facial expressions to convey and infer meaning in conversation. I've lost count of the times I've been in a store and had an uncomfortable interaction with someone that would normally just be remedied with a smile or grimace. I've found myself awkwardly blurting out, "I'm smiling!" I wonder if part of the exhaustion comes from having to work twice as hard to communicate effectively.
Regardless, this seems to be a real post-quarantine phenomenon. And if you are struggling to reacclimate, take heart in the fact that you are not alone. That being said, I'd like to share a few ways you can manage in the meantime as things begin to feel normal again:
1. Give grace to others and to yourself. Just be kind and patient with yourself and with others as we navigate this. If you're not a sharp as you once were, it's okay. It will take some time to feel normal again. It will take a while to retrieve our social muscle memory.
2. Manage your schedule wisely. Don't jump into the deep end right away. Give yourself time to get used to the water in the shallow end. I learned this the hard way last weekend after a 9 a.m. Saturday morning softball game followed by four graduation parties and then a full day of Sunday church.
3. Rest. Allow for some down time and relaxation. It's important to incorporate rest into your routine as you build up your stamina. Over time, you'll notice you have more endurance for social and/or work interactions.
Everything about this season has been unique and "unprecedented." Even returning to normal doesn't feel normal. Give yourself some time to adjust and reacclimate. You're not alone! Your social muscles will be rediscovered!
We're rooting and praying for you!
Jaime