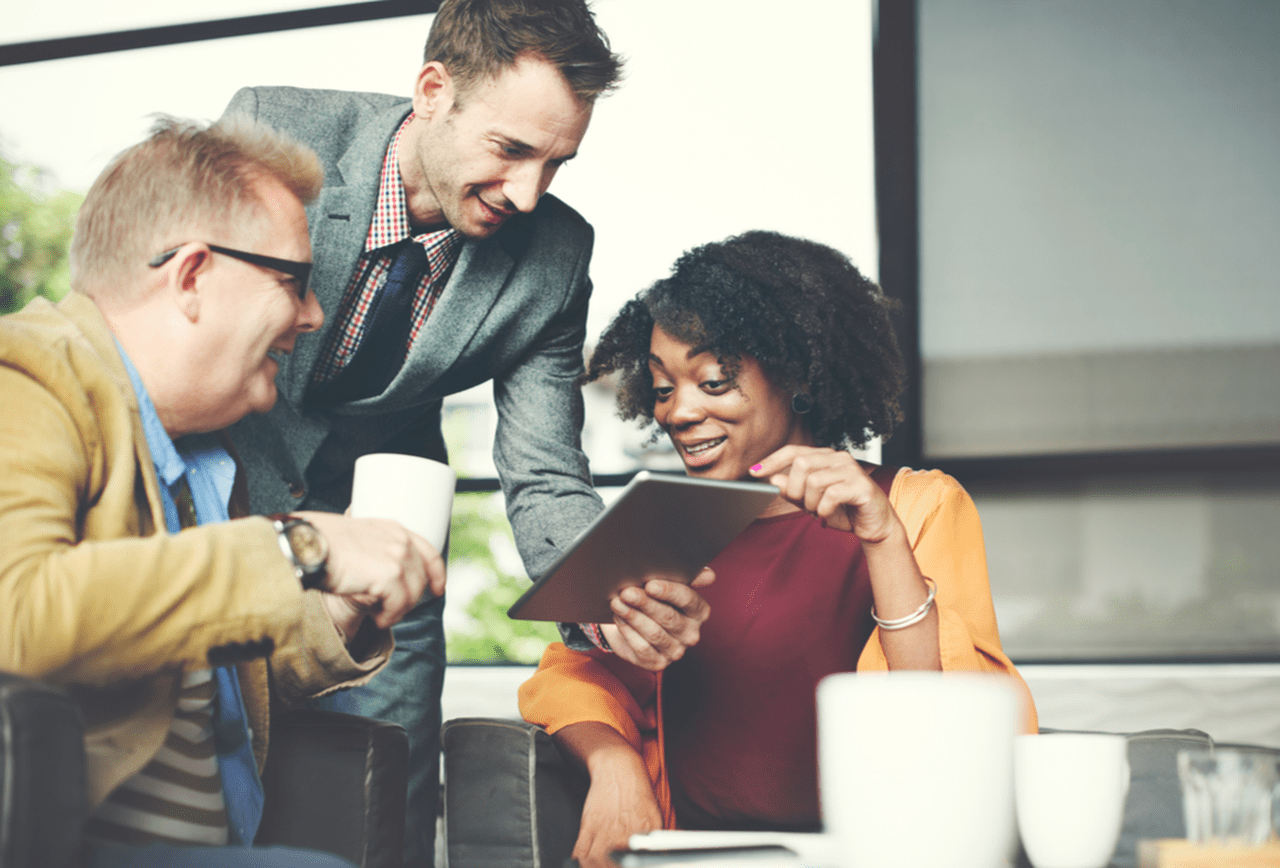 Gratefulness is a leader's secret weapon. Its power is often underestimated and underutilized. And it costs nothing. While many contributors to building amazing teams exist, gratefulness expressed to existing team members might be the most effective one. In today's post, Jaime Hlavin explores the powerful effect gratefulness has on your team members. Enjoy! ~ John
It's often said that in any organization, 80% of the people do 20% of the work. There are many factors that contribute to this particular statistic. To the leader, this can be discouraging and overwhelming. It is easy to become frustrated by a revolving door of staff, team members, or volunteers. That frustration can cause leaders to lose sight of the good things that are happening and those who are working hard to further the vision of the church or organization.
I tend to wonder if one reason why people don't commit to serving in a local church is that they may not feel a sense of gratefulness and appreciation from leadership.  Therefore, it's crucial to express our thanks to those who serve: a note, a text, a conversation, a social media shout out, a party, or some other token of thanks.
At our church, while we encourage our leaders to show gratitude to their teams year round, each September we throw a party. It's an off-the-hook, red carpet event we call Team Celebration. We strive to find creative ways to honor, entertain, and appreciate all those involved in the teamwork that makes the dream work without asking them to lift a finger to serve.
This year was no exception. After the fancy food and desserts were served, we launched into two hours of fun and tribute.  A hilarious yet oddly emotional video chronicling the "life of service" of our ancient church van (wigs and various cosmetics used to attempt to make our Lead Pastor look young again and some drone footage of the old van driving down a lonely country road added to the nonsense), ridiculous competitions, a choreographed performance from our Pastoral staff, and touching video stories of team members who felt loved and blessed in their deepest times of need by others who served, made for a night to remember.
In the days and weeks following Team Celebration I continue to reflect on the faithfulness and sacrifice of the people in our congregation. I find myself overwhelmed by the ways they faithfully serve God and people. I'm sharing some examples with you but I'm changing their names an effort to feign innocence when they attempt to kill me for publicly outing their amazingness. (They are definitely people who live out Matthew 6:2-4.)
Each week, sweet, wonderful "Mary," 78 years young, stands in the foyer of our church and warmly welcomes every person who walks through those doors. She serves on a team with people of all ages and cheers every single one of them on in their successes.
"Karen," a young mother of five children under the age of 6, works in our children's ministry while her husband "Don" serves on our Production Team. (This description is in one sentence because, well, they have five children under the age of 6. That should say enough! Ha ha!)
"Rhoda" pretty much does every "secret" ministry in our church: weekly bulletin stuffing, women's bible study childcare, kitchen staff for church events, children's ministry. She's recently been medically sidelined for a foot surgery and I am watching her like a hawk to be sure she doesn't violate her doctor's orders in an attempt to get back to serving!
"Deborah" does so many things in an "official capacity" to serve our congregation. But what blesses me the most is the way she "unofficially" connects with those who come to our church and encounter a language barrier. She steps in of her own volition and helps them navigate our ministries as well as provides translation.
"Cody" is a young man in his early 20s who could be doing anything else, but chooses to spend countless hours working with the teenagers of our church. He's willing to do whatever it takes to connect. (Last week I saw a flag football tournament promo video floating around on Facebook in which he donned a fake moustache, weird shorts and a sweat band and then proceeded to fall on the ground a lot. That was delightful to watch . . . repeatedly.)
Mr. "Smith" plays on Worship Team some Sundays. When he's not serving there, he's on Safety Team. Mrs. Smith works in our café (among many other things). And all the Smithlings (their 4 children), serve in ministries as well.
I could go on and on down a list of literally hundreds of names. I am so grateful to each and every one of these people. I appreciate the way they identify ways to embrace and use their talents and gifts to serve people in our church and local community. When I focus on how grateful I am for these people and how honored and humbled I am to serve alongside of them, all the things that may not be going so great fade into the background.
It's been my experience that this kind of true gratefulness (not trite or manipulative) can lead to longevity of service and full teams.  In leadership and ministry, gratefulness can be a powerful remedy for what ails you. So, as we kick off autumn, and it tends to be the time of year when everyone begins focusing on gratefulness as Thanksgiving approaches, be sure to take some time to reflect on those who faithfully serve.
I'm rooting and praying for you ~ Jaime.