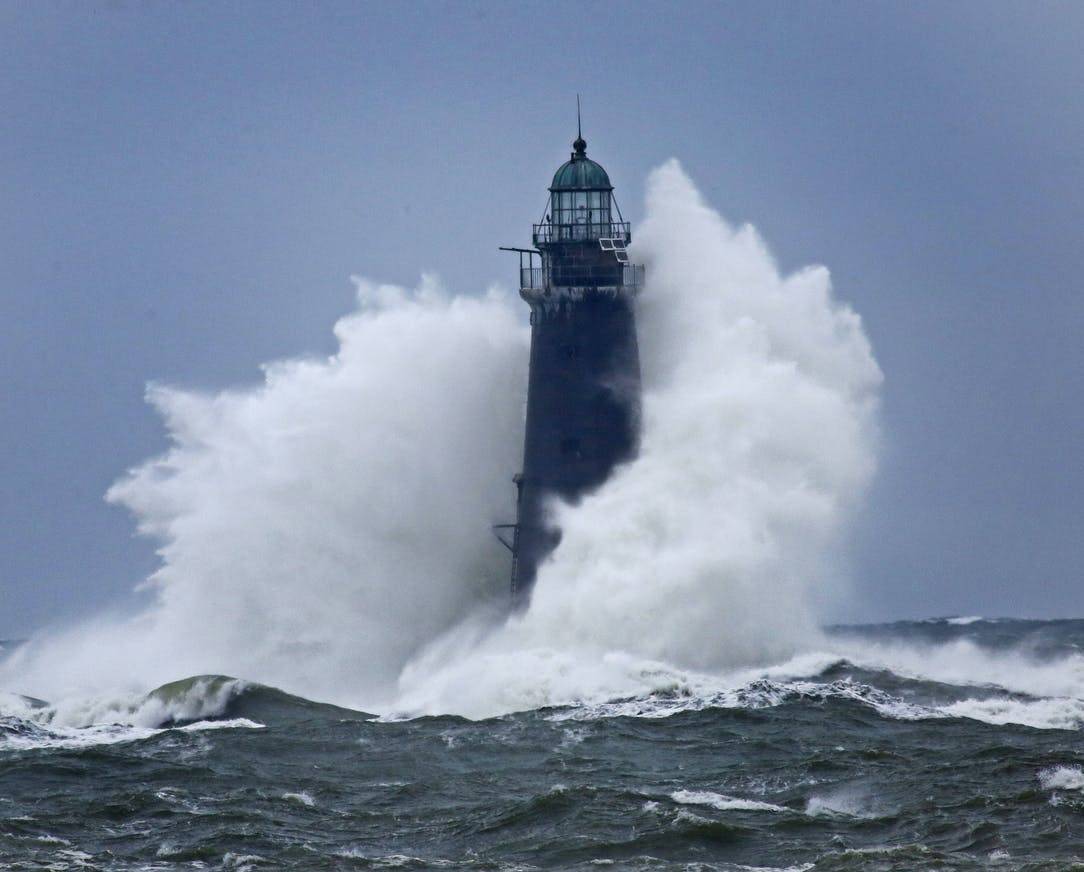 Today we start a series of three posts on the subject of how be an unshakable leader in the middle of a shaky world. If ever we needed unshakable leadership, it is now. Being unshakable is all about alignment.
The most influential thing we can do  as a leader is bring a more aligned version of ourselves to the company we lead, the church we pastor, the team we direct, and the family we parent. The truth is, every leader has been misaligned at one point in his or her career. I know I have . . . and it almost cost me my life. You can read about my story of suicidal depression many years ago here.
Leadership possesses its great points, high moments, and victories. For a pastor, walking alongside people as they figure out their relationship with Jesus is fulfilling. Being invited into your parishioners' lives is an honor.
As a parent, watching your children flourish is rewarding. When they develop solid character, build great relationships, and discover their God-given destiny, life doesn't get much better. Watching them parent their own children well is a special treat.
In business, leaders love it when their team members perform at a high level, grow toward their full potential, and bring a winsome attitude along with them. Watching team leaders blossom before your eyes is exciting. Working shoulder-to-shoulder with high-capacity people is a blast.
But leadership also possesses a slimy underbelly. People are messy, and leading them can be tricky. When an employee in the corporate world is underperforming, he or she is given a performance improvement plan, with a time deadline for making necessary changes. If no discernible improvement occurs after thirty-to-sixty days, they are either reassigned to another role in the company, or let go. Personnel decisions like this happen every day in the corporate world. They're part of business culture, and nobody is particularly shocked when the hammer gets dropped. But it's never easy for a leader to make difficult personnel decisions.
Pulling off the same process in the church world is even more complex. Personnel changes happen, but they require a pastoral flair. Truth must be combined with love in pastoral settings. When a church staff member is reassigned or let go, churchgoers often are shocked because they see these kinds of decisions as unchristian or outside of their expectations. Often their response is colored by closeness to the particular person being reassigned or fired.
The increasing complexity of leading in the twenty-first century requires a commensurate increase of personal alignment in the life of a leader, or else he/she will find leading not only difficult, but dangerous. They will be anything but unshakable.
In light of the above, we're excited to announce our newest book arriving in early October, Unshakable Leader: The Simple Yet Amazing Power of Alignment.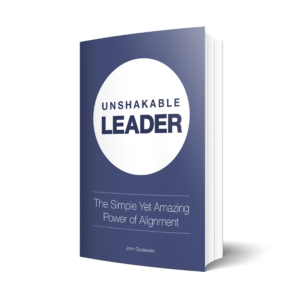 Here's the punchline of the book: Bringing a healthier, more aligned, and less anxious version of yourself to the people you lead is the most influential and catalytic behavior you bring to the table as a leader.
In the book we unpack three big ideas in terms of alignment: Ownership, Network, and Rhythms. Let me give you a brief snapshot of each:
Ownership: You own the degree of alignment in your life, one hundred percent. Your team is not responsible for your level of alignment or misalignment. Neither are your spouse or board. You, and you alone, are ultimately responsible for stewarding your personal alignment.
Network: Personal alignment requires a network of trusted people who speak into your life. Alignment rarely, if ever, develops in a relational vacuum.
Rhythms: Alignment isn't the same as balance. It includes an integrated set of rhythms which leaders develop—work/rest rhythms, physical rhythms, spiritual rhythms, etc.
The more fluent we get in these three areas, the more aligned we get. The more aligned we get, the healthier we become. The healthier we become in our personal life, the more effective we become in our leadership life.
We want to invite you today to preorder a copy of Unshakable Leader. Every person preordering by September 30th is invited to join us for a special leadership summit in late October, where we'll lay out a proven road map for leaders to experience great outcomes and stay healthy at the same time.
All of us here at Converge Coaching are rooting and praying for you to get aligned and become unshakable!
John