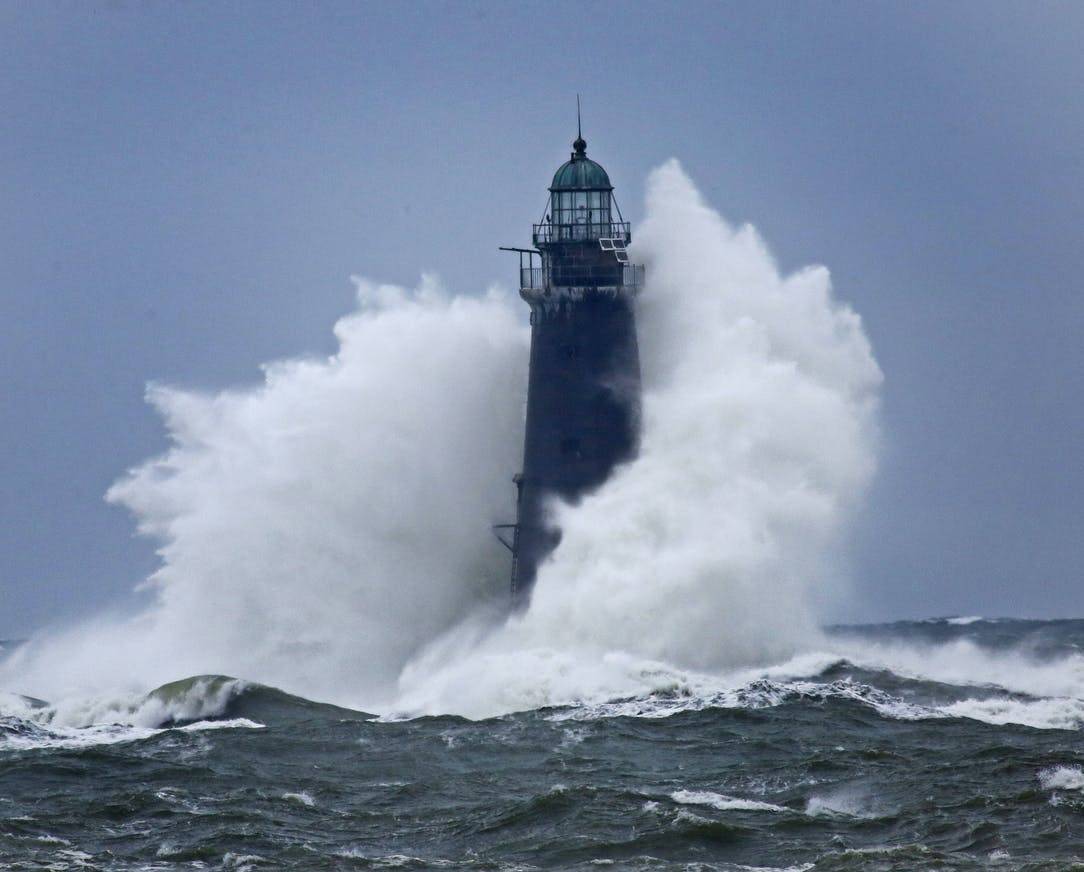 It's all about alignment.
So many leadership books have been written. So much great data to sift through. So many ways to "do leadership." But when everything is said and done (and read), it all comes down to alignment. The more aligned you are personally, the healthier you become. The healthier you get, the stronger the organization, family, or team you lead gets.
In last week's post, we introduced three big ideas from my newest book, Unshakable Leader: The Simple Yet Amazing Power of Alignment. Here are the Big Three:
Ownership – You and I are 100% responsible for the level of personal alignment we have.
Network – Personal alignment requires a network of trusted people who speak into your life.
Rhythms – Alignment isn't the same thing as balance. It includes an integrated set of rhythms which leaders must develop if they want to lead well for the long haul.
In today's post, I'd like to briefly unpack five key components of personal alignment that will help you lead with unshakable confidence in a very shaky world. These five pieces are simple to understand, but not so simple to do.
1. Spiritual Hunger
Maintaining regular times of meaningful connection with God privately, as well as in public and small group gatherings, is foundational to personal alignment. If you're serious about getting aligned, a for-real, alive, relationship with Jesus Christ is the starting point. If you're out of sync here, the rest of the alignment journey proves exponentially more difficult. Health will continue to elude you.
Working on our relationship with God over a sustained period of time helps us understand our identity is not what we do for God, our identity is our adoption by God. Bringing a spiritually hungrier version of yourself to the church, business, team, or family you lead will make an impact in a deep and meaningful way.
2. Physical Fitness
Physical fitness and its impact on leadership often seem like the final frontier when it comes to personal alignment and health. When I talk to leaders about getting their bodies in shape, I'm often greeted with blank stares and awkward silence.
Can I confess this component is an ongoing battle for me as well? It doesn't come easy; I have to work hard at staying fit. We believe leaders can serve God and others better when they're physically fit. Integrating exercise, nutrition, and sleep to keep your body strong and healthy helps you get and stay aligned. Physical fitness has been undervalued in general by leaders. Our aim in Unshakable Leader is to increase its value in your life.
3. Psychological Integration
Integration here means getting our thought processes aligned with truth, and identifying, owning, and processing our emotions. The way we think and the emotions we attach to those thoughts powerfully impact our leadership influence and trajectory.
4. Replenishing Relationships
Lone-wolf leaders get out of alignment rather quickly. On the other hand, leaders who cultivate a network of life-giving relationships set themselves up for success. This fourth component requires us to intentionally carve out room in our calendars to spend time with replenishing and safe friends. It means inviting mentors into our lives who can help us grow. It includes our doctor and a counselor as needed.
5. Life-Giving Rhythms
Great leaders have developed great rhythms. The healthier your rhythms, the more aligned you become. The more aligned you are, the better your leadership. Rhythms can be boring to the untrained eye. Not many leadership books exist that focus on the power of tempo and cadence. But here's the truth: Great leaders have discovered and incorporated great rhythms. The most successful people in the world have tapped into their power. This includes developing consistent rhythms of work and rest; solitude and community; just to name a few.
Once again, we're excited to announce our newest book arriving in early October, Unshakable Leader: The Simple Yet Amazing Power of Alignment.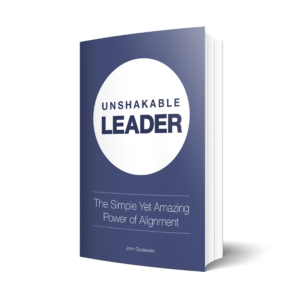 The book devotes an entire chapter to each of these five alignment components. We want to invite you to preorder a copy today.  Every person preordering by the end of September is invited to join us for a leadership summit in October, where we will lay out a proven roadmap on how leaders can experience great outcomes and stay healthy at the same time.
All of us here at Converge Coaching are rooting and praying for you to get aligned, and to become the unshakable leader God has always intended you to be!
John