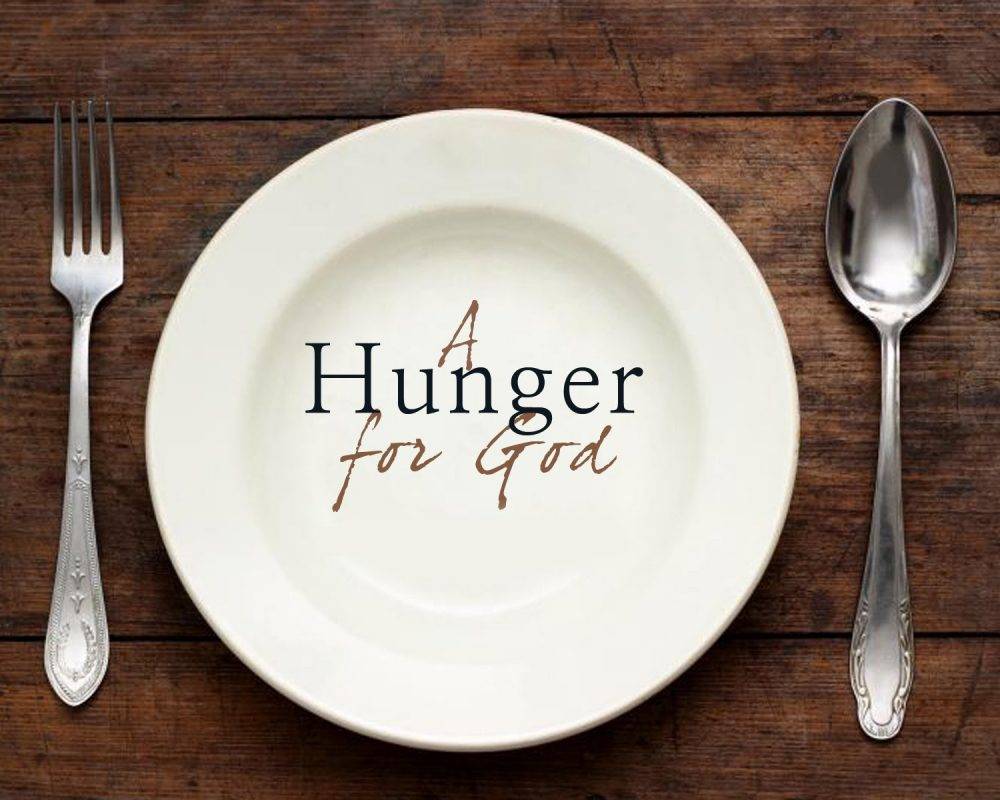 Today, a must-read post about spiritual hunger from Converge Coaching teammate Jaime Hlavin. Enjoy ~ John
On a cold November weekend in 1997, I experienced a fairly traumatic car accident that left me in a state of significant soul-searching. No one had been injured, but I was emotionally rattled and far from God.
This occurred during my junior year of college at Wayne State University in Detroit, MI. My childhood home was in Eastpointe just on the border of Detroit, so I had chosen to live at home during my college years.
Several days after the accident, I considered setting foot in the church I had abandoned years before (and hoped that I didn't get struck by lightning) in order to continue my spiritual quest. It was Wednesday night and service was scheduled for 7 p.m. So, at 6:30, I got in my car and attempted to fire up the ignition. It wouldn't start. None of my family members were home so borrowing another car wasn't an option.
I shrugged and went back into the house. Maybe it just wasn't meant to be. Suddenly, the phone rang. It was my brother's friend Ronnie.
"Jason isn't here," I told him. "He left early for worship team practice."
"I'm not calling for him," he explained. "I feel like the Lord told me that you need a ride to church tonight."
Ten minutes later, Ronnie arrived. About an hour and a half after that, in the middle of a pile of crumpled Kleenex, I submitted my life to Christ and never looked back.
The weeks and months following that day were an exciting whirlwind as Jesus began to completely transform my life after that God-orchestrated series of events.
I couldn't get enough of my Bible. Within weeks, it was almost entirely filled with highlighter marks, underlined passages, and notes scribbled in the margins. I kept it on the passenger seat of my car so I could sneak in a verse or two at every red traffic light.
Prayer seemed electric. And during times of praise and worship, I was convinced that I had actually been transported to the throne room of God.
Whenever I think of those days, now over two decades ago, Jesus' words from the Sermon on the Mount come to mind: "Blessed are those who hunger and thirst for righteousness, for they will be filled." Matthew 5:6
My guess is you have a story similar to mine. The days immediately following your conversion were emotional and exciting. You couldn't wait to declare to the world all that you had experienced in Him.
And then, most likely, we eased into the day-to-day stuff of life and eventually ministry leadership took shape. Granted, we have probably spent a large portion of our waking hours over the years with our noses buried in the Word of God studying to earn theological degrees, preparing for sermons, or doing research to teach a class. Or maybe it was to gather information to lead Bible studies or write content for papers, books, or websites.
Personally, I know so much more about the Bible and the "things of God" than I did during those first few months after my encounter with Jesus almost 23 years ago. But can I honestly define this as "spiritual hunger?" I think it's easy as leaders (and Christians), to go through periods where our spiritual hunger isn't as fervent as it once was.
While preparing to write this blog, I did an experiment. I looked back through my notes, journals, and study guides from a Bible Study I had led some time ago. I honestly had a hard time remembering that I had even answered the questions in the study guides or done the research. It felt studious and cold.
Then I pulled out the Bible I used when I first got saved. I read the notes in the margins. They were filled with dates that God had performed miracles, spiritual insights, and lots of exclamation points. Memories and emotions came flooding back. Those notes seemed alive and exciting.
I was so encouraged by that. It's my ongoing goal, not only as a leader, but as a Christian, to continue to hunger and thirst for righteousness. Here are some practical ways that I practice cultivating spiritual hunger in my life while leading:
Reflect regularly on my salvation experience
If possible, I tell my story to others (the word of our testimony is powerful – see Revelation 12:11). I also listen to worship music that is reminiscent of the timeframe when I got saved and I meditate on Bible verses that encouraged me during that time. I also like to reread journals I kept back then.
Disciple a new believer
In my opinion, there is nothing more contagious than the zeal of someone who is experiencing the new life of Jesus for the first time. We have a lot of new believers at our church. Their joy and enthusiasm reminds me regularly of the goodness of God. It also keeps me sharp and on my toes as sometimes their questions catch me off guard. I stay in the Word to be able to have answers, that's for sure!
Spend time with Jesus just for me
This should be time apart from sermon preparation, research, writing, working, teaching . . . all of the things I do for others. It's a time and place set aside for reading my Bible, praying, and journaling. Some people call this "quiet time" or devotions. Whatever it looks like for you, it should be something personal between you and the Lord. (At the time of writing this, we are in the midst of a global pandemic. Our governor just mandated a "shelter-in-place" order in which we cannot leave the house unless absolutely necessary. I am doing my best to "make lemonade" out of this situation by increasing the time and quality of my time with Him).
Spiritual hunger is vital if we intend to lead better, lead longer, enjoy it more, and love Jesus more deeply. What are some ways you can do this in your own life today?
I'm rooting and praying for you!
Jaime