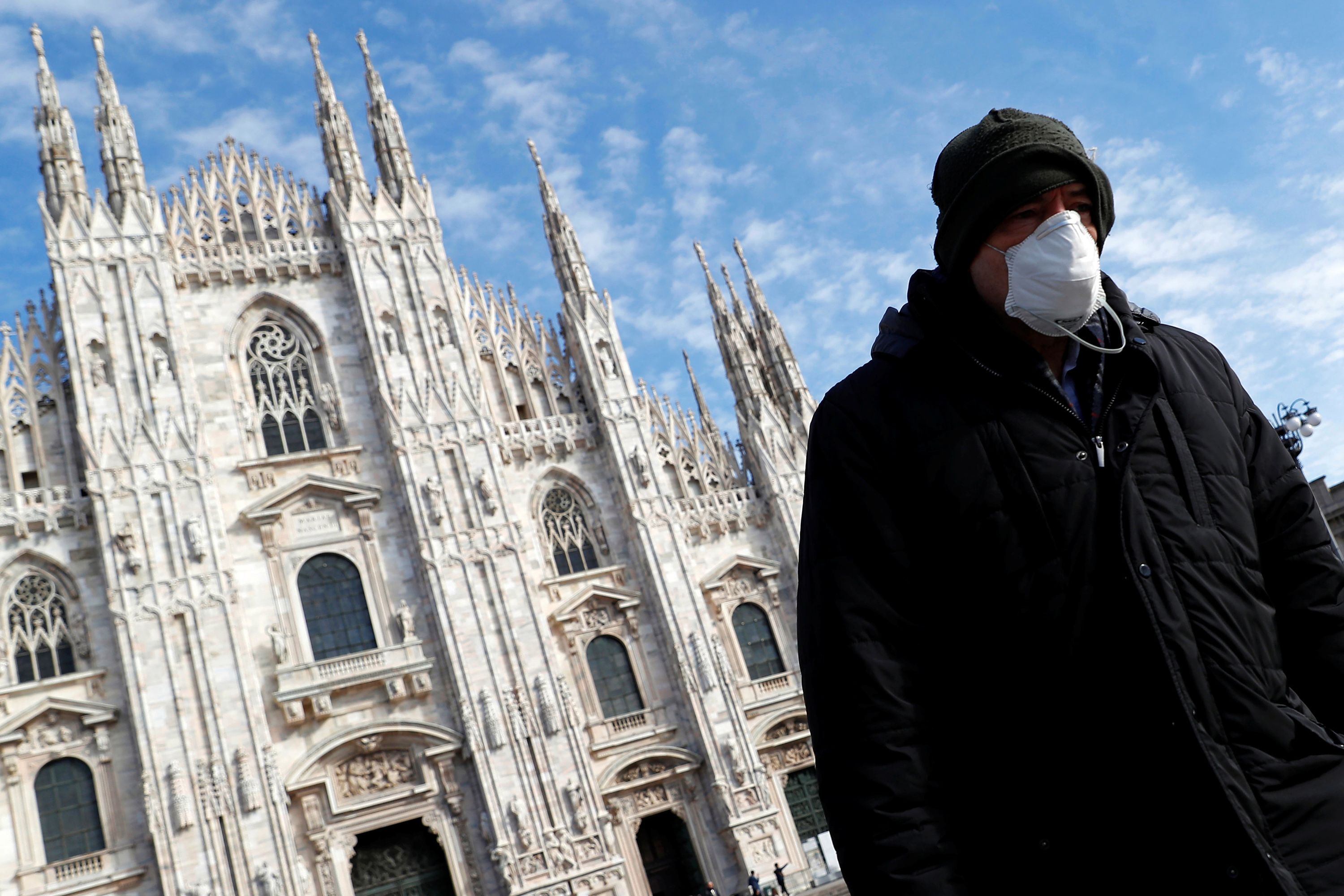 What happens when things get back to "normal?" When the COVID-19 shelter-in-place restrictions are lifted? What will our churches look like? What do we need to bring forward from this season into our leadership when we can gather again?
Our writing team here at Converge Coaching (Jaime Hlavin, Jim Wiegand, and yours truly) have been wrestling with these questions for several weeks, and so we decided to share with you the output of our thoughts in today's post.
Here's the overarching theme we've land on: If we go back to business as usual, we'll have wasted a great opportunity. In Joshua chapter 4, we read the story of the Israelites crossing the Jordan River: "When the whole nation had finished crossing the Jordan, the Lord said to Joshua, "Choose twelve men from among the people, one from each tribe, and tell them to take up twelve stones from the middle of the Jordan, from right where the priests are standing, and carry them over with you and put them down at the place where you stay tonight."
In other words, bring something out of the incredibly challenging experience of crossing a swollen river.
So, what are some foundational "stones" we should bring out of the quarantine experience? What will we carry forward into the new season?Here are six stones we want to bring with us:
Stone 1: A hybrid of in-person & on-line touches
We're wondering as a team if post-quarantine will be combo of public gathering and weekly technology touches. So many amazing online gatherings are happening: Prayer meetings, teaching sessions, weekend gatherings. We don't think we can go back to the idea that everyone will gather with us publicly. It's our hope we'll let go of the notion that we can only have one touch per week with the people we lead. We believe live-streaming combined with public gathering will become the de facto standard for public gatherings.
Stone 2: Attendance patterns will improve (we hope)
The average attendance per month pre-quarantine was 1.8 times. Rollercoaster attendance bothered me as a multisite campus pastor. How can we impart transformational community with such irregular gathering? How will we respond to our ability to gather being ripped away from us once it's restored to us?  Will we cherish meeting together? Will our attendance patterns shift? Hebrews 10:24-25: "And let us consider how we may spur one another on toward love and good deeds, not giving up meeting together, as some are in the habit of doing, but encouraging one another—and all the more as you see the Day approaching." (NIV). Again, we believe attendance will occur as a hybrid of in-person and online attendance.
Stone 3: Dependence on God (for real)
God is our source and provider. End of story.  Our source of provision is not the company we lead, nor the church we serve, not our stock portfolio nor our bank account. In economically good times, this can be way too easy to forget. When life returns to "normal" we're asking God to help us to internalize what He's taught us about dependence during this difficult stretch. To help us to live in the light of this truth: that He and He alone is our Source, our Provider. It really is God who gives us the ability, the health, the ingenuity, and the opportunity to produce and to grow things. These four elements do not come from within ourselves, they're gifts He gives to us.
Stone 4: Patience with delay
God's timing is almost always different than ours, and most often slower than ours. Will we learn to handle delay more maturely? When God seems slow to respond, will we respond in frustration, or embrace it as an opportunity to recalibrate? to trust Him? These words keeping coming to us in moments of quiet reflection: "Delay . . . not destruction." Quarantine is a delay. It doesn't have to end up being destructive to us individually or collectively.
Stone 5: Some things should "die" in this present wilderness
I (Jim) firmly believe we not only should bring some things forward; we also need to leave some things behind. For the Israelites, the wilderness was a place for certain behaviors and thought patterns and belief systems to die so they couldn't come with God's people into the new things He wanted to do. They were supposed to leave behind in Egypt a slave mind-set; the fear of man; ignorance of God's provision and protection. For ten generations, they were slaves and seemingly out of nowhere, God called them to be sons.
As we add "normal" back into our lives, what needs to not come with us into our next season?  What needs to stay dead in the wilderness?
Busyness
Over commitment
Being detached from people
Isolation
Stone 6: A renewed sense of profound appreciation/gratefulness for the people who are part of our church
I (Jaime) spent a great deal of time in the book of I Thessalonians these past weeks. What struck me the most about Paul's writing to the church of Thessalonica is the way he talks about his "church people." He thanks God for them. He misses them. He is encouraged by their faith. He calls them his "glory and joy." (I Thessalonians 2:20). This resonates deeply with me.
During this season of shelter at home, I've devoted much of my head space to mourning things lost, missing people, finding new ways to connect with people and learning innovative ways to be productive. Most recently, we've added "begin planning for re-entry to life" to that list. While the re-entry plans and processes are ever evolving, there's something specific I believe is an unchanging "stone" I've come to appreciate during this time.
Too often it can become easy as pastors and leaders to get caught up in the tasks of "doing church" and forget about "being Church." This global pandemic has taught me much about what being the Church looks like. Specifically, I've reconnected with the types of feelings Paul talks about in his first letter to the Thessalonians.
My "church people" have done some remarkable and faith-filled things over these past weeks and I couldn't be more honored they've chosen to be part of my "family." They've volunteered at feeding programs and gone to jobs as essential staff to keep the community fed. They've worked in hospitals and assisted living centers to care for the sick and elderly. They've sacrificed as first responders to those in crisis situations. They've called on one another via phone, text, video chats, and porch drop-offs just to keep everyone's spirits up. The list could – and does – go on.
Like the Apostle Paul, I thank God for them. I miss them. I am encouraged by their faith. They are my glory and joy. Here are some ways I (and we) can stay in touch with this stone as we re-enter society:
Pray for them often. (I Thessalonians 1:2-3) During your prayer time, thank God for your church family. Speak their names. Be specific. The more you pray for someone, the more your heart grows in fondness and appreciation for him or her.
Encourage, comfort and urge them. (I Thessalonians 2: 11-12) Make phone calls. Send texts. Write notes. Tell them something you admire about them. Grieve with them when they are sad. Admonish them in their life endeavors. This will also require you to really make the effort to know what is going on in their lives.
Things may look different when we emerge from our caves, squinting into the bright light of a post-pandemic world. We may wear face masks and gloves for a while. We may stand several feet apart and forgo the handshakes and hugs for a bit. Gatherings and classes may be smaller and staggered for the foreseeable future. But we still must be the Church. The Church is strong and resilient. "Indeed, you are our glory and joy" (2:20).
So there you have it. Six stones. We encourage you to bring something foundational from the challenging season you're facing. Perhaps these six stones will be a good place to start. If we go back to business as usual, we'll have wasted a great opportunity.
We're rooting and praying for you—but from six feet away for now.
Jaime, Jim, and John