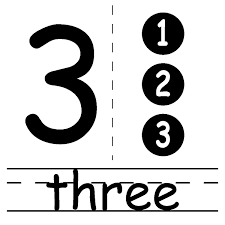 Wouldn't it be great if all a leader needed to know was 3 things? Wouldn't their lives be simpler? The truth is, a leader needs to know more than 3 things—one reason more books on leadership exist than we'll ever be able to read in our lifetime. I've lost count of the number of leadership books I've consumed. Great books, all of them. But none of them addressed what I'm about to share with you. The following 3 things are absolutely critical to your health and longevity as a leader:
You can lose your church (or ministry) and still have a great life
But if you lose your marriage, it will be tougher to have a great life. And if you lose your marriage, you will likely lose your ministry… at least for a season. This first idea speaks to priority. 1 Timothy 5:8 "If anyone does not provide for his relatives, especially his immediate family, he has denied the faith and is worse than an unbeliever." (NIV). This Scripture verse should give every leader pause. The immediate context in 1 Timothy 5 is taking care of material needs… but providing for our families means more than money. It means providing emotional resources… time resources. It means dating our spouse, and training up our children. Never forget… the most important disciples in your life live under your own roof! The second thing every leader should know is:
Your church (or ministry) can lose you and they can still have a great life
I was a youth pastor in Saginaw for 6 years. When I left to pastor another church, 200 kids were in the group. One of my worries was… what happens to this group when I leave? Will it fall apart? Well… the next youth pastor grew it to 400! Your church can lose you… and they can still have a great life post-you. This second idea speaks to identity. If we get our identity more from the people we serve than from the God we love we set ourselves up for trouble. 1 Corinthians 3:5-7 helps us here: "What after all is Apollos? And what is Paul? Only servants, through whom you came to believe—as the Lord has assigned to each its task. I planted the seed, Apollos watered it, but God made it grow. So neither he who plants nor he who waters is anything, but only God, who makes things grow." (NIV) The third thing every leader should know:
Pace is the most common cause of personal failure
This idea comes from Chris Hodges, and it speaks to longevity. We do stupid things when we get tired. In Matthew 11:28-30 Jesus tells us: "Come to me, all you who are weary and burdened, and I will give you rest. Take my yoke upon you and learn from me, for I am gentle and humble in heart, and you will find rest for your souls. For my yoke is easy and my burden is light." (NIV)
The more growth that takes place in your ministry, the more pace becomes an issue. And the more tempted you will be to rationalize an out-of-control schedule.
Some of us equate pace with character, with effectiveness, or with value. Pace has nothing to do with these things. Some leaders believe their fast pace is the result of spiritual passion. That may be… but I wonder how often their fast pace is the result of adrenaline? Carl Honore states: "A high speed lifestyle is like a drug. It changes the chemistry of the body and the brain. It produces stress junkies."
The good news is God has given us tools for regulating our pace. One tool is the Sabbath. And I hate to tell you this (not really)… ministers don't get a pass when it comes to obeying Sabbath.
We teach our people… and rightly so… that when they tithe… God will make 90% of their income go farther than 100%. The same is true about your schedule. An overseas missionary states: "When you regulate your pace by obeying Sabbath… you will discover a capacity you never thought possible!" Capacity to love your spouse and children. Capacity to love and lead His people. Because God's ways are higher than our ways.
You can lose your church (ministry) and still have a great life. Your church can lose you and they can still have a great life. Pace is the number one cause of personal failure. Every leader who walks in the understanding of these three concepts will find it easier to keep a proper perspective on priority and identity… and will most certainly experience greater longevity.