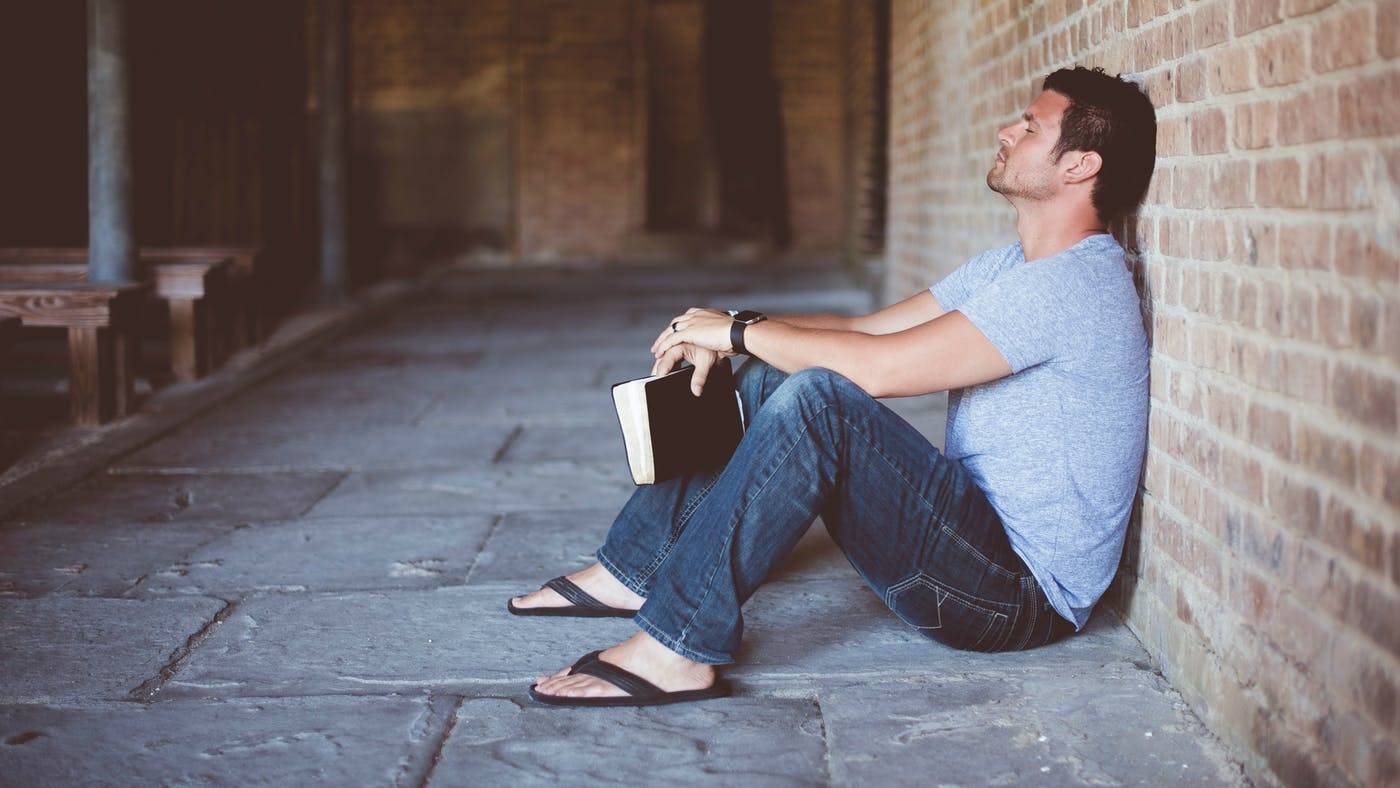 After 3+ months of crisis after crisis, leaders feel frazzled and exhausted.
Some leaders are so tired that they want to stop leading and start selling ice cream. More than a few strong leaders who lead thriving organizations are seriously considering leaving vocational ministry. We're seeing a significant uptick in calls to Converge Coaching from leaders who are on the edge of burnout or already there.
It's been so difficult to lead through the twin challenges of the COVID-19 quarantine and the racial unrest in the United States. The level of unwarranted criticism leveled at pastors and even business leaders feels like an anchor being tossed to a drowning person.
So if you're a leader, what can you do to endure the strain of this elongated, difficult stretch? To not only survive, but even grow through stormy seasons?
Here are three simple behaviors that will put more fuel in your tank and brighten your outlook. This isn't an exhaustive list: the last thing I want to do is give tired leaders fifteen more things to add to their list!
Behavior 1: Dig Deeper
In Luke 6:46-48 Jesus paints a vivid picture for us relative to staying steady during tough seasons: "I will show you what he is like who comes to Me and hears My words and puts them into practice. He is like a man building a house, who dug down deep and laid the foundation on rock. When a flood came, the torrent struck that house but could not shake it, because it was well built."
Crisis is revelatory. It kind of shows us what we're made of. It reveals strength or weakness. Crisis can drive you away from God, or draw you closer to Him. Choose closer. Dig deeper.
Every morning my first appointment is with Father God. Here's what digging deeper looks like for me. It may look different for you:
I plug in my earbuds, hit the Spotify worship library, and spend time singing quietly to the Lord. Worship centers us. It helps us sense God's nearness. We tap into strength way beyond our own resources when we start our connection times with God by singing His praises.
I pray through a list each day. I'll periodically grab my journal, sit quietly in a chair, and imagine Jesus sitting in the chair next to me. In these journaling moments, I don't say anything . . . I just try to get quiet and listen for a while. Sometimes I sense Jesus downloading thoughts to me—which I write down—other times I just sit quietly and enjoy His company.
I dig into God's word. The older I get, the less volume of Scripture I read . . . the more I ponder what I'm reading.
Leader, if you want to navigate choppy waters, pay close attention to your spiritual diet. Less news, more engagement with Father God. Less social media, more quiet moments with Him. Take time to slow down, worship, pray, read/study the word; and journal. Add in a few minutes each day to thank God for specific things that are good in your life.
Behavior 2: Renew Relationships
We've talked a lot in previous posts about the dangers of isolation. Extended isolation can lead us down a dark path. I'm seeing four basic reactions in the lives of leaders
Some report they're thriving in spite of being isolated, and I believe them. (Thriving in isolation has a short shelf-life however).
Some say they're thriving in spite of being isolated, and I don't believe them. They're in denial . . . struggling but afraid to admit it.
Some are telling me they're hurting due to isolation, but they say things like: "Others have it worse than I do, so I have nothing to complain about." While I appreciate the sentiment, the loss of personal contact is a loss. Ignoring loss doesn't help, it just kicks the can down the road. You'll deal with loss now, or deal with it later. Better to address it in the moment.
Some admit they're really feeling blue and struggling because of isolation. That's to be expected. We were built by God for friendship. I'm an introvert – but that doesn't mean I don't need interaction with people. It's just that I'm selective about who those people are. I see extroverts struggling—but we introverts are struggling too.
If you're burned out or genuinely dealing with depression, get help now. Reach out to your doctor, a counselor, a mentor and safe, loving friends. You always need a relational network in order to thrive . . . but when you're emotionally exhausted, that network becomes even more critical.
Behavior 3: Recalibrate Your Pace
As we slowly emerge out of quarantine, the pre-quarantine pace will likely try to reassert itself. I encourage you to not cave into that subterranean pressure.
For me, fear is often the accelerator of my pace. Fear of failure, fear of not having enough, fear of what other people's opinion of my work ethic is, fear that the organization will get away from me if I don't run at 120 mph with my hair on fire. even fear of what I'll discover about myself if I slow down.
One of the best ways to recalibrate your pace? Embrace Jesus' yoke and throw away the one you put on yourself . . . or the yoke others try to put on you. Jesus invites us in Matthew 11:28-30: "Come to me, all you who are weary and burdened, and I will give you rest. Take My yoke upon you and learn from Me, for I am gentle and humble in heart, and you will find rest for your souls.  For My yoke is easy and My burden is light."
Ask Jesus to help you separate what He wants you to do, from what you put on yourself to do, or from what  you lead are putting on you to do. What is He asking you to do? Sorting through this helps to recalibrate your pace. To be sensible with your schedule.
Dig deeper. Renew relationships. Recalibrate your pace.
When the pressure seems overwhelming, and the prospect of quitting is tempting, try these three behaviors. I suspect over time, your energy, optimism, and sense of calling will return.
Rooting and praying for you,
John