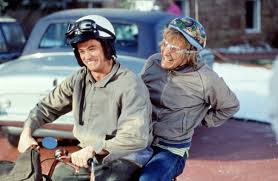 I love football. This past weekend was a football-lover's dream—the 2016 NFL Draft. Laremy Tunsil, considered the most talented player in the draft, was the surefire #1 pick. Until a photo emerged of him wearing a gas mask attached to a bong. Tunsil tumbled all the way to the #13 pick, costing him approximately $7 million dollars in salary. I'm not saying he is stupid—what he did was stupid. And it reminded me: Stupid trumps talent.
When I say stupid I mean behavior, not people. Let's be honest… all of us do stupid things occasionally. Mr. Tunsil's apparent misbehavior is exhibit A.
The Bible records a lot of stupid behavior. Samson might have been the king of stupid. He was anointed by God with supernatural power and given a great calling. But he demonstrated a severe lack of judgement when it came to the ladies. He toyed with his calling, played games with his anointing, and ended up in chains with his eyes gouged out. Stupid trumps talent.
Leaders are not exempt from stupid. We tend to think we can do what God's called us to do without a strong network of relationships. Without people speaking into our lives… stupid.
We tend to believe we're exempt from God's command to rest weekly. That somehow because we are building God's kingdom, we get a pass. Or because we love what we do, we don't need to rest, and the rules don't apply to us… stupid.
Leaders sometimes allow ambition to cloud their greater responsibility to spend time with their spouse and children. And in so doing, we treat family time as a waste of time… or at least not as important as building our ministry… stupid.
When we ignore our desperate need for authentic relationships, for rest, and for a great relationship with our family, our value tumbles. Not our intrinsic value… we're valuable simply because God knit us together in our mother's womb. We're valuable because He says we are.
I'm talking about a reduction in our extrinsic value. In our ability to be useful to God. Neglecting relationships, rest, and family ultimately comes back to bite us. It reduces our output. If we lose our family, or our health, what does it matter how big our ministry gets?
No matter how gifted we are, no matter how much we've accomplished to this point, we have to remember stupid trumps talent.
I'm thankful we don't have to stay stupid. James 1:5 tells us: "If any of you lacks wisdom, he should ask God, who gives generously to all…" (NIV). And Proverbs 15:22: "Plans fail for lack of counsel, but with many advisers they succeed." (NIV).
Everyone needs trusted advisers speaking into their life on a regular basis. That goes double for leaders. Leaders never outgrow their need for mentors, coaches, counselors, and friends they can be real with. We never arrive at a place where we're not desperate for wisdom from God. And if we think we've arrived, we're not thinking correctly. And stupid eventually will trump our talent.
If you're a leader and you're ignoring your family… stop it. If you're ignoring your need for authentic relationships… stop it. If you haven't taken a day off in weeks or a vacation in years… stop it. Because stupid will trump your talent every time.